O.P.A were referred to us to design the mascot for their brand and produce short form social content explainer video for their PPC campaign.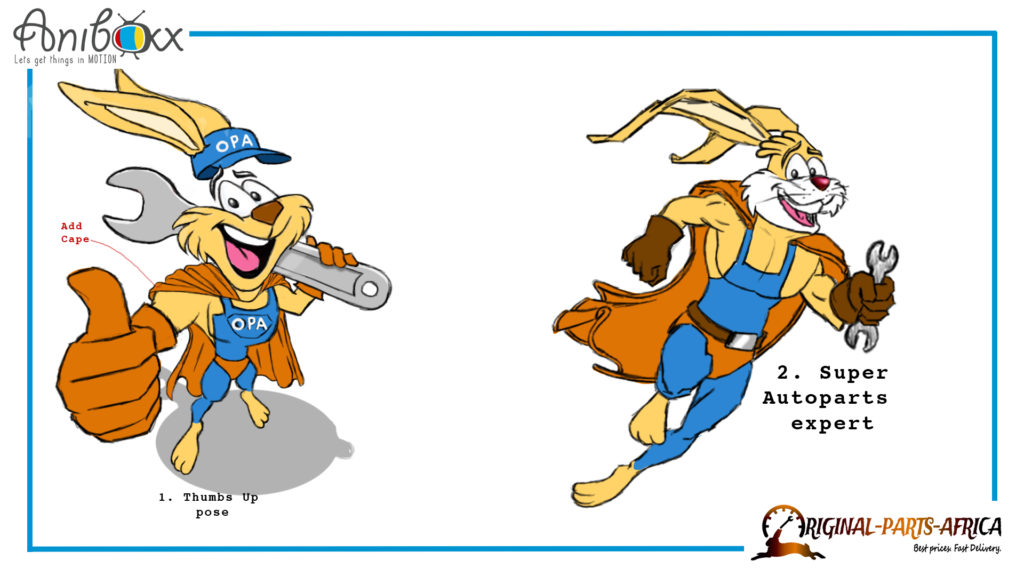 This was a quick turnaround project, so using our agile management process, I designed the main character mascot for the company (an "Autoparts Expert Superbunny").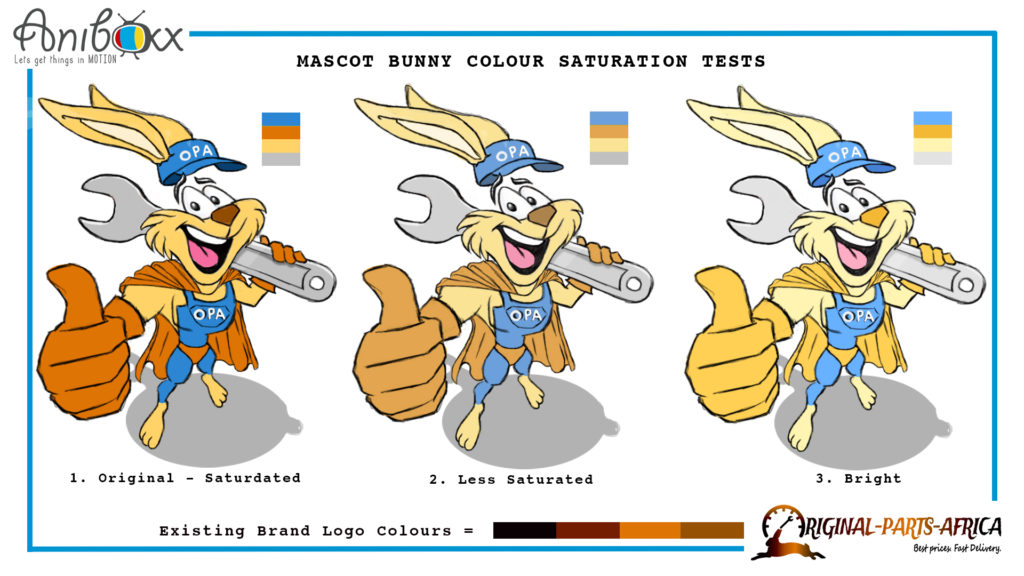 After many character expression sheets and  colour tests, we finalised a character design that the client was satisfied with and produced the entire video within 3 weeks, managing a script writer, an animator, voiceover artist and video editor to do so. The client was extremely happy and have given us a glowing recommendation.
To get in contact about video production or character design, please email: info@aniboxx.com